Special offer'
DON'T MISS THIS CHANCE!!!
Original price: usd105.6

Special offer : usd90
1set BAOFENG UV5R WALKIE TALKIE
+ simplex repeater Controller with Cable
Desciption:
Radio record simplex repeater Controller with Cable
FREE BAOFENG UV5R RADIO

Specifications:
he SR-112 is a multi-function voice recorder device that connects to virtually any handheld, base, or mobile radio. It features exceptional voice recording quality and higher capacity
than any other comparable device on the market.

Simplex Repeater:

A simplex repeater records incoming transmissions and retransmits them on the same frequency. This has the effect of doubling the time required to transmit a message, but
while a traditional repeater typically costs thousands of dollars and might be semi-portable
at best, a simplex repeater can be set up with a single handheld radio and operated from batteries. This makes it perfect for disaster response, home or campground use, and any place where radio range needs to be extended but the cost and complexity of a traditional repeater can't be justified.
Voice Mail
The SR-112 s voice mail function operates like a telephone answering machine,
allowing users to record messages for later retrieval.
Up to 3 incoming messages can be recorded, total recording message up to 180sec

Auto message send system

15/30/45 minutes setting
Specifications:
Message Recording time:

180sec

Build in 3.7V Li-ion Battery:

900MAH

Ext.DC Jack 5.5/2.1mm:

DC5V~24V

Standby Time:

180hours

Standby current:

4mA

Work current:

20-30mA

SIZE:

110×80×25mm

Operating temperature:
-10°C to +50°C

LED DISPLAY

Charge

Red

Charge/ DC in

Blue

Full

Power

Red flash

Power on

Blue flash

Sleep mode

Status

Red

RX Recording

Blue

TX send

Build in
Battery Life

Red +Blue

100%

Red

80%

Blue

50%

Red +blue Flash

40%

Red Flash

30%

Blue Flash

20%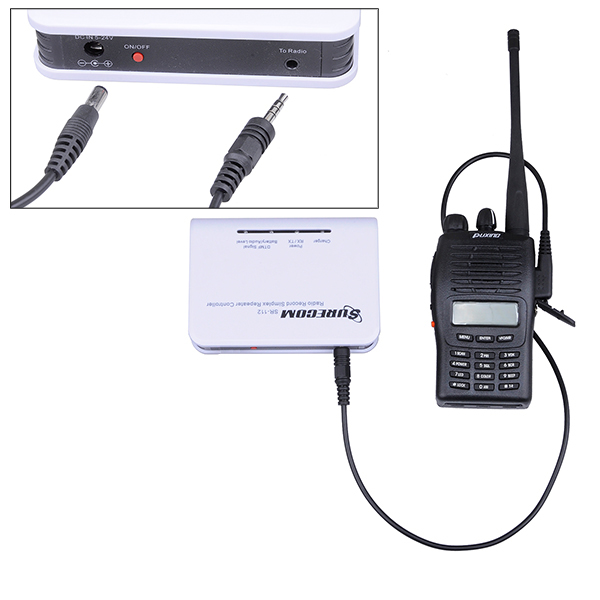 K
Plug

Compatible Radio Models

HYT

TC-268, TC-268S, TC-270, TC-270S.etc..

Kenwood

TK-240, TK-250, TK-255, TK-260, TK-260G, TK-270, TK-270G,
TK-272G, TK-278, TK-278G, TK-340, TK-349, TK-350, TK-353,
TK-360, TK-360G, TK-370, TK-370G, TK-373G, TK-378, TK-378G,
TK-430, TK-431, TK-715, TK-2100, TK-2102, TK-2107,
TK-2118, TK-2160, TK-31

RT-626,RS-958,RT-966, RS-999, UV-8R

GALAXY

HUITONG

QYT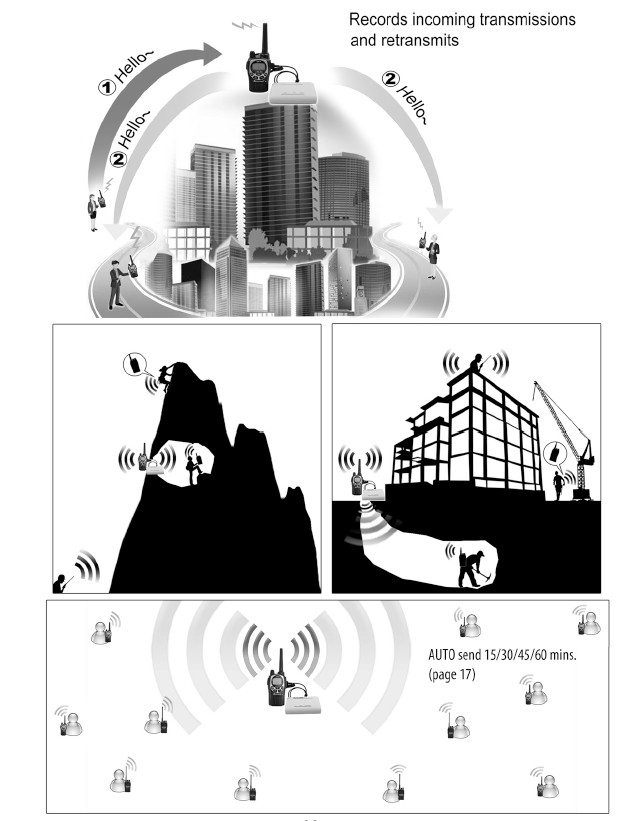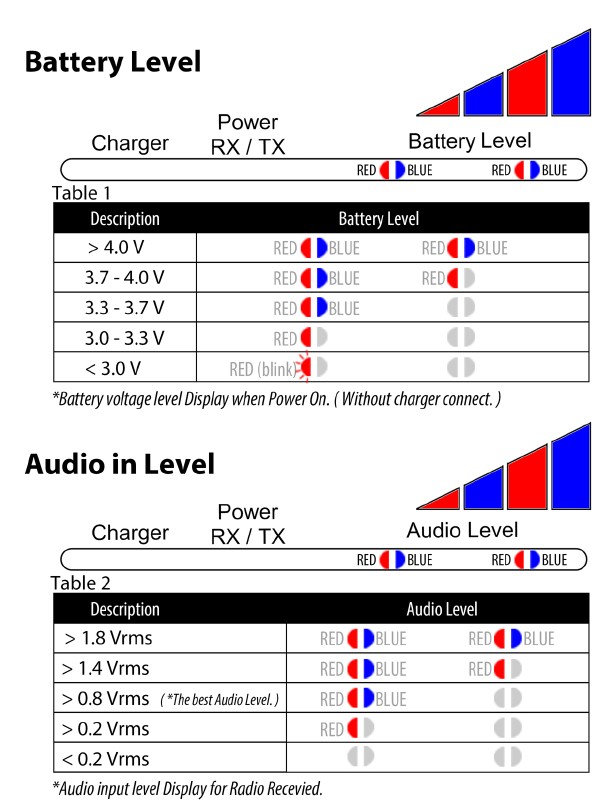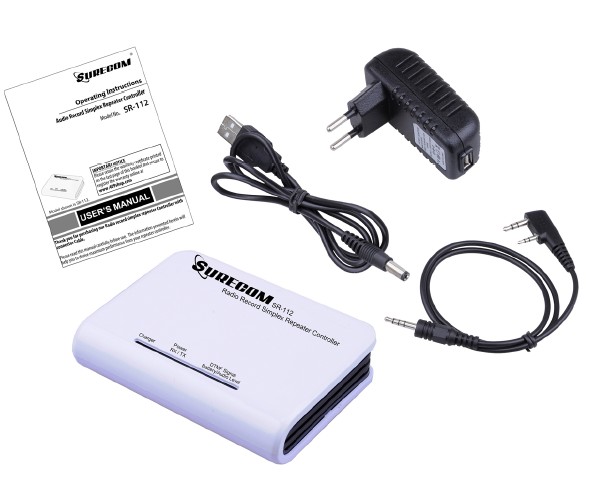 PACKAGE CONTAIN
1 x SR112 Radio record simplex repeater Controller

1 x 100-240V power supply unit or ( DC Cable W / PSU)

1 x Radio connect cable(46- K Cable)

1 x English Manual

1x UV-5R (VHF136-174Mhz UHF 400-480Mhz)

1 x 7.4V 1800mah Li-ion Battery Pack

1 x Antenna 136-174/400-470Mhz

1 x Belt Clip

1 x ENG Manual

1 x Desktop Charger ( 100V ~ 240V )+(2pin USA or 3pin UK or 2pin EURO or 2pin Australia)

1 x PTT Earpiece for free